Designed exclusively for touchscreen technology, the MD Logic Patient Kiosk automates the collection of health data before the patient is seen in clinic.
Introduction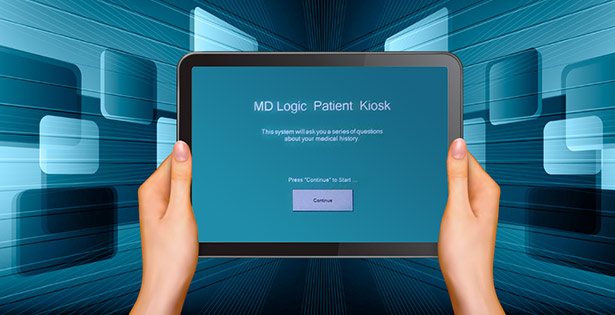 With the MD Logic Patient Kiosk you will say "good bye" to those patient medical history forms you require patients to complete before being seen by the clinic. Patients using touch screen technology easily touch-in their health history eliminating clip boards and paper forms. As the patient answers questions regarding their health history the clinical data is immediately added to their electronic chart.
The MD Logic Patient Kiosk offers huge times savings for both the front office and clinical staff. No time is wasted scanning medical history forms into the patient chart or wasted having a staff member re-enter the health data into the patient's electronic chart. The time savings earned each day, week or year further increases the efficiency of the clinic.
By the Numbers
520
Hours Saved Each Year*
10
Hours Saved Each Week*
2
Hours Saved Each Day*
*Based upon each solo practitioner seeing 25-30 patients per day
60-70% Automation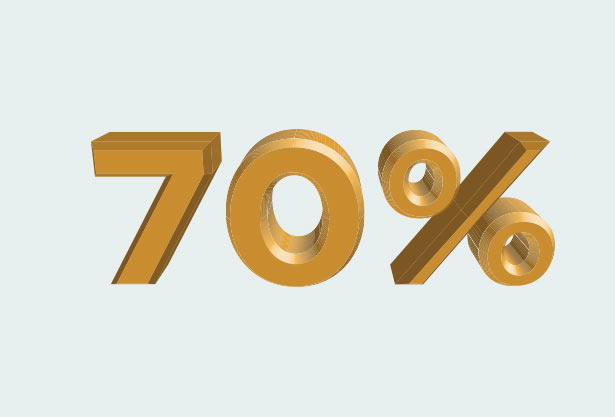 Using touch screen technology your patients can quickly touch in the reason for the visit, chief complaint, history of present illness, past medical history, past surgical history, current medications, allergies, past social history, family medical history and review of systems. Each physician is in control of the questions and specific health data they want to automate using the MD Logic Patient Kiosk.
For many customers the MD Logic Patient Kiosk automates 60-70% of the clinical document. Time saved is invested adding more patients to the schedule or invested with more face-to-face time with patients.
Specialty Specific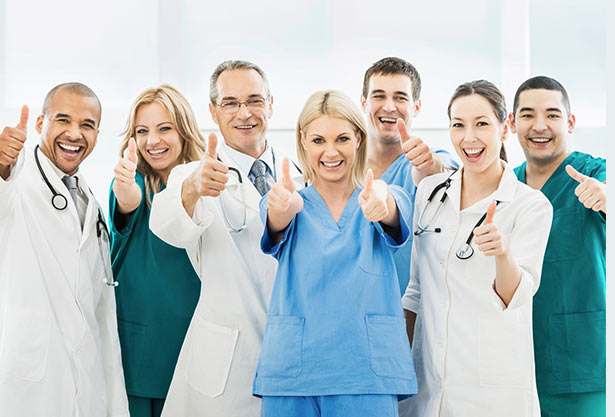 The MD Logic Patient Kiosk is easily customizable by each physician in the clinic. Our kiosk technology enables each provider the flexibility to determine what specific questions should be asked to their patients.
The clinic not only benefits from accurate information but the health data entered by your patient is automatically entered into the patients H&P or progress note saving the physician and staff time.
Kiosk Options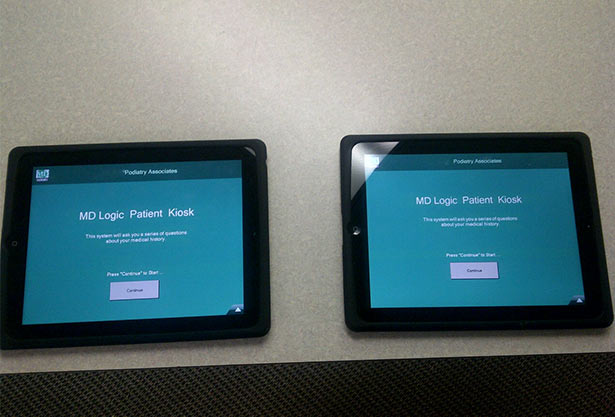 For the majority of clinics the decision to hand a patient a wireless touch screen tablet is the kiosk of choice. For other clinics the decision may be to setup a touch screen Kiosk in the waiting room or have the patient touch in their health history in the exam room.
With MD Logic the customers always has options in determining what kiosk is best in saving time. To learn how the MD Logic Kiosk can save your clinic time please contact MD Logic toll free 800-273-7750.