DELL
Dell is committed to providing technology solutions that help facilitate the science and business of health care. As a leading provider of healthcare information technology, our dedicated team of health care specialists works closely with customers and partners to develop customized technology solutions that enable them to provide superior patient care. MD Logic utilizes Dell Servers at the MD Logic Data Center.

Microsoft
Microsoft Corporation is an American multinational technology company headquartered in Redmond, Washington, that develops, manufactures, licenses, supports and sells computer software, consumer electronics and personal computers and services. Its best known software products are the Microsoft Windows line of operating systems, Microsoft Office office suite, and Internet Explorer web browser. Its flagship hardware products are the Xbox game consoles and the Microsoft Surface tablet lineup. It is the world's largest software maker measured by revenues. The MD Logic Software is engineered using Microsoft .net visual studio. MD Logic utilizes Microsoft SQL server to optimize data storage and ensure speed and efficiency with our software solutions.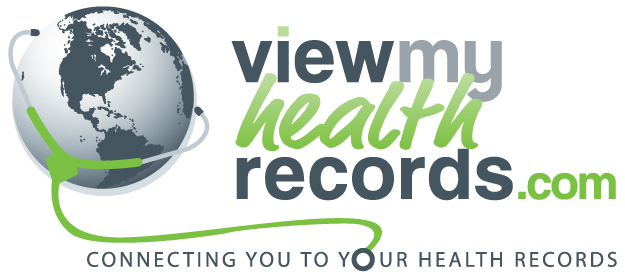 ViewMyHealthRecords.com
ViewMyHealthRecords.com is a leading technology provider offering 24/7 access to patients and their health records. ViewMyHealthRecords.com offers patients a secure, online, easy-to-use tool enabling patients to access and manage their health records. ViewMyHealthRecords.com provides the link between your doctor and your health records. Millions of patients have access to their health records through our secure connections and innovative technology.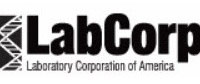 LabCorp
LabCorp provides leading-edge medical laboratory tests and services through a national network of primary clinical laboratories and specialty testing laboratories. LabCorp operates a sophisticated laboratory network, with corporate headquarters in Burlington, NC, and more than 48,000 employees worldwide. Our 220,000 clients include physician offices, hospitals, managed care organizations, and biotechnology and pharmaceutical companies.

Navicure
Navicure's web-based healthcare billing and payment solutions help healthcare organizations of all sizes increase revenue, accelerate cash flow, and reduce costs associated with managing insurance claims and patient payments. Serving more than 60,000 healthcare providers nationwide, Navicure's technology solutions automate account receivables processes, including claims management; patient eligibility verification; remittance and denial management including automated secondary claims filing, appeals, and posting; reporting and analysis; and patient payment collections at and near the time of service. Navicure's solutions are supported by its unique 3-Ring® Client Service which guarantees that a client service representative will answer every client call in three rings or less, even during times of transition such as ICD-10. Navicure is the exclusive billing and payment solution of the MGMAAdminiServe® Partner Network and an MGMA Executive Partner.

HL7 International
Founded in 1987, Health Level Seven International (HL7) HL7.org is a not-for-profit, ANSI-accredited standards developing organization dedicated to providing a comprehensive framework and related standards for the exchange, integration, sharing, and retrieval of electronic health information that supports clinical practice and the management, delivery and evaluation of health services. HL7 provides standards for interoperability that improve care delivery, optimize workflow, reduce ambiguity and enhance knowledge transfer among all of our stakeholders, including healthcare providers, government agencies, the vendor community, fellow SDOs and patients. HL7's 2,300+ members include approximately 500 corporate members who represent more than 90% of the information systems vendors serving healthcare. MD Logic is a Corporate member of HL7 International.

NewCrop Rx
NewCrop is the leading e-prescribing clearinghouse in the USA. NewCrop currently works with over 185 (EHR) electronic health records corporations providing the interface between the EHR software and SureScripts.

Intel Corporation
Wireless technology from Intel makes the MD Logic EHR Software completely mobile. This technology has allowed healthcare providers the ability to communicate real-time with the MD Logic EHR Software from anywhere in the world.

Fujitsu
Fujitsu Computer Products of America, Inc. is an established leader in the document imaging market, featuring state-of-the-art scanning solutions and services in the workgroup, departmental and production-level scanner categories. With scanning solutions from 15-100 pages per minute, Fujitsu offers the industry's most comprehensive and competitive products. MD Logic customers utilize Fujitsu products to efficiently streamline their practice needs.

Cisco
Cisco provides MD Logic clients with industry-leading technology for computer networking and Internet connectivity. Their solutions leverage web-based platforms to deliver physicians the information they need to make care decisions for their patients, anytime and anywhere. This web-based platform also simplifies the upgrade process for healthcare IT professionals supporting MD Logic software.