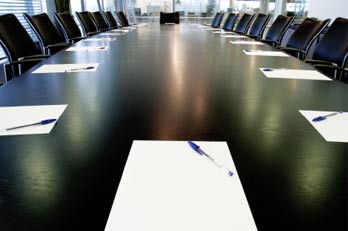 MD Logic is a privately held corporation based in the Atlanta Metropolitan area. Our corporate headquarters is located within the Sugarloaf Corporate Center in Duluth Georgia. Our executive management team, software engineers and software support team are located at our corporate headquarters. Centralizing our management and design team provides face-to-face interaction with team members and provides what we feel is the best environment for developing award winning healthcare technology.
In 1994, MD Logic was founded by Mr. Thomas J. Bierster, Jr. with a vision to offer the first real-time solution for documenting patient care in the exam room. Under his leadership, MD Logic became the first company in healthcare to implement touch screen technology in exam rooms to automate patient care. Physicians utilizing MD Logic were able to treat patients and document patient care before the patient left the exam room. This was cutting edge technology back in 1994.
Now 20 years later MD Logic has technologically advanced into the leading U.S. provider of high performance EHR/PM solutions. MD Logic software is installed throughout the U.S. and Internationally. Our software is offered in cloud and server based solutions allowing our customers to determine what solution would be best for their needs. MD Logic is supported by the most experienced corporate trainers and software support professionals in the industry. Our software engineering team consists of software engineers with an average experience of over twenty years.
As founder and CEO, Mr. Bierster has over twenty-five years of experience in selling, designing and implementing EHR solutions for healthcare professionals. Mr. Bierster is personally involved with all strategic planning for the company and has hand-picked all personnel on his executive team. The MD Logic board of directors is comprised of both business professionals and physicians who actively practice medicine. Physician consultants aid in the future development of software and each MD Logic specialty specific knowledgebase.